Qvera FHIR
®

Starter Kit – Download It Today
Getting Started with HL7
®

FHIR Has Never Been Easier
Qvera has developed a FHIR Starter Kit which demonstrates QIE's comprehensive support for the HL7 FHIR standard, including the following:
How to configure QIE as a FHIR server
Receive FHIR resources in response to queries
Build custom FHIR resource requests using the FHIR REST protocol
Convert FHIR resources from JSON to XML
Convert FHIR resources into HL7 2.x messages
Convert a CDA document into a FHIR Bundle of resources.
Qvera FHIR Starter Kit – Watch this video for a detailed walk-through and explanation of how to use the Qvera FHIR starter kit
3 Simple Steps to Install and Run the Starter Kit
Download and Install QIE:
If you don't already have QIE installed in your environment, you can either
Import and Run the FHIR Starter Kit:
Extract the 2 files contained in the zip file, then follow the instructions in the README.txt file to import and run the FHIR Starter Kit
Want to kick the tires? Take QIE for a test drive now!
The QIE Online Sandbox is a cloud-hosted deployment of the award-winning Qvera Interface Engine (QIE). Each sandbox is pre-configured with examples that demonstrate how easy it is to solve real-world interoperability challenges with QIE.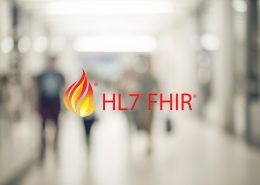 Historically, data interoperability standards for payor-to-provider…
https://www.qvera.com/wp-content/uploads/2018/02/HL7-FHIR-Banner.jpg
1039
1500
Qvera
https://www.qvera.com/wp-content/uploads/2019/05/qvera-logo-300x156-300x156.png
Qvera
2019-12-01 12:00:12
2019-12-06 15:11:00
Fueled by Di Vinci Project, FHIR quickly spreading to Payor-Provider Communication – and That's a Good Thing!