FHIR is the evolution of the HL7 standards framework, which is leveraged by IHE to create their profiles on the standards. FHIR utilizes the latest web standards (XML, JSON, HTTP, OAuth, etc.) and focuses on usability and ease of implementation.
A central tenet of the FHIR methodology is standardization for ease of use and quick implementation. FHIR comes with implementation libraries, and simple examples. Fast, open APIs enable system-level communications without complications; while human-readable text (using HTML as a fallback display option) helps ensure clinical safety.
FHIR is being built for use in a wide variety of healthcare IT contexts, from mobile phone apps to cloud communications, to EHR-based data sharing, and more.
"As the healthcare IT ecosystem has become more complex, standardization has become critical for patient safety and security," Ron Shapiro, Qvera's CTO has observed. "At the same time, the variability in workflows by different health care providers in different contexts demand flexibility in the application of new Health IT. The adoption of FHIR marries these two seemingly juxtaposed priorities."

"FHIR allows you to request and receive just the pieces of health information that are relevant to your workflow," He continued. "Instead of combing through a long Clinical Document Summary while trying to manage an acutely ill patient, with FHIR you can request just the med list and allergies that are critical to your decision making at the point of care.

Historically Healthcare IT Standards have been too rigid to easily accommodate the varying workflows in day to day care. FHIR's flexibility overcomes this barrier and allows providers access to the specific health data they need when and where they need it – which impacts delivery of care and improves patient outcomes."
Healthcare technology organizations like Cerner, McKesson and Qvera are participating in FHIR specification work, which federal agencies like The Office of the National Coordinator for Health Information Technology (ONC) are looking to adopt in future quality payment programs.
Interested in HL7 FHIR?
Qvera's FHIR Starter Kit enables faster interface development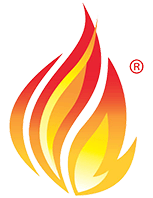 https://www.qvera.com/wp-content/uploads/2017/02/Two-People-Shaking-Hands.jpg
640
962
Qvera
/wp-content/uploads/2019/05/qvera-logo-300x156-300x156.png
Qvera
2017-02-06 10:00:18
2019-09-19 13:20:21
FHIR

®

: A Smarter Standards Framework Underway