Fueled by Da Vinci Project, FHIR quickly spreading to Payor-Provider Communication
Historically, data interoperability standards for payor-to-provider communication versus provider-to-provider communication have operated much like two separate and distinct nation states; each speaking their own language and each separated by a communication border wall – "a big one that really works!" to borrow a recent quote from a well-known political figure. But Mexico isn't paying for this wall. Instead, it is the patient who ultimately pays the price when critical data and communication is disrupted or blocked. In the provider-to-provider community, the language of choice has been HL7® v2 and more recently CDA®. And while the payor-to-provider community has recently started to learn some of the HL7v2 & CDA vocabulary, their primary language of choice has been EDI X12.
Da Vinci Project: Improved data sharing for value-based care
As medical reimbursement models have continued to shift away from fee-for-service to value-based care, the need for a unified interoperability standard across all stakeholders in the ecosystem has quickly become a critical issue. And the Da Vinci Project aims to address that exact issue by accelerating the adoption of FHIR® as the unified language of choice, used by all stakeholders – thus eliminating the communication border wall and allowing everyone involved to freely communicate and share relevant patient data.
Launched less than two years ago, the Da Vinci Project has already grown to consume nearly one-third of the entire conference at HL7's FHIR Connectathon events, of which the most recent one in July set a new record with more than 750 attendees.
During the July FHIR Connectathon, Qvera worked on the Da Vinci Project's Admit/Discharge Notifications use case to provide real-time alerts to providers and payers when their patients are admitted to a hospital. This type of real-time notification to a patient's extended care team provides more efficient communication and better patient care and was impossible using the old languages and methodologies.
Cloud providers show support for FHIR
Notably, this year's HL7 FHIR Connectathon attendees have included representatives from Microsoft, Google, IBM, Amazon, and other private companies interested in broadening FHIR's reach. In July, these big-name cloud providers repeated their intention to continue using and innovating the FHIR protocol for data exchange with each other and with health IT vendors across the care continuum.
With this level of pervasive enthusiasm backed by large-scale adoption and exponential growth, there's no question that FHIR is the future for healthcare interoperability moving forward.
Interested in HL7 FHIR?
Qvera's FHIR Starter Kit enables faster interface development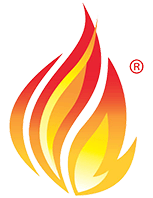 https://www.qvera.com/wp-content/uploads/2018/02/HL7-FHIR-Banner.jpg
1039
1500
Qvera
/wp-content/uploads/2019/05/qvera-logo-300x156-300x156.png
Qvera
2019-12-01 12:00:12
2021-03-31 13:23:55
Fueled by Da Vinci Project, FHIR quickly spreading to Payor-Provider Communication