Qvera Certifies on the The Massachusetts Information HIway (Mass HIway)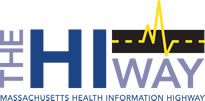 KAYSVILLE, Utah, September 1, 2014 – Qvera has successfully tested Qvera Interface Engine connectivity with The Mass HIway, connecting to the platform via its XDR services for Direct Secure Messaging. In addition to providing Qvera Interface Engine customers in the state of Massachusetts connectivity for Direct Secure Messaging, QIE also provides connectivity to The Mass HIway for immunization data.
Ron Shapiro, CTO at Qvera states, "We worked hard to meet all the unique security and connectivity requirements of The Mass HIway. Due to unique governmental regulations in the state of Massachusetts a standard XDR SOAP implementation was not possible. However, with the flexibility of the Qvera Interface Engine, we were able to configure a solution that meets the unique requirements of The Mass HIway platform. Our customers in Massachusetts are excited to finally be able to connect to the Mass HIway using automated workflows."
About the MASS HIWAY
The MASS HIWAY is a secure health information exchange that is accessible to all healthcare systems statewide, regardless of affiliation, location, or differences in technology; and is a tool for the Commonwealth's healthcare community to improve coordination, quality, patient satisfaction, and public health reporting while containing costs. The Mass HIway is the first in the nation CMS funded statewide HIE, operated by the Commonwealth of Massachusetts' Executive Office of Health and Human Services, and overseen by a Health Information Technology Council and informed by consumer, provider, legal and policy, and technology advisory groups to promote a transparent, multi-stakeholder engagement model.
/wp-content/uploads/2019/05/qvera-logo-300x156-300x156.png
0
0
Qvera
/wp-content/uploads/2019/05/qvera-logo-300x156-300x156.png
Qvera
2014-09-01 08:25:32
2019-10-03 12:23:24
Qvera Certifies on the The Massachusetts Information HIway (Mass HIway)